ULYSSIS registration site
Workshop LaTeX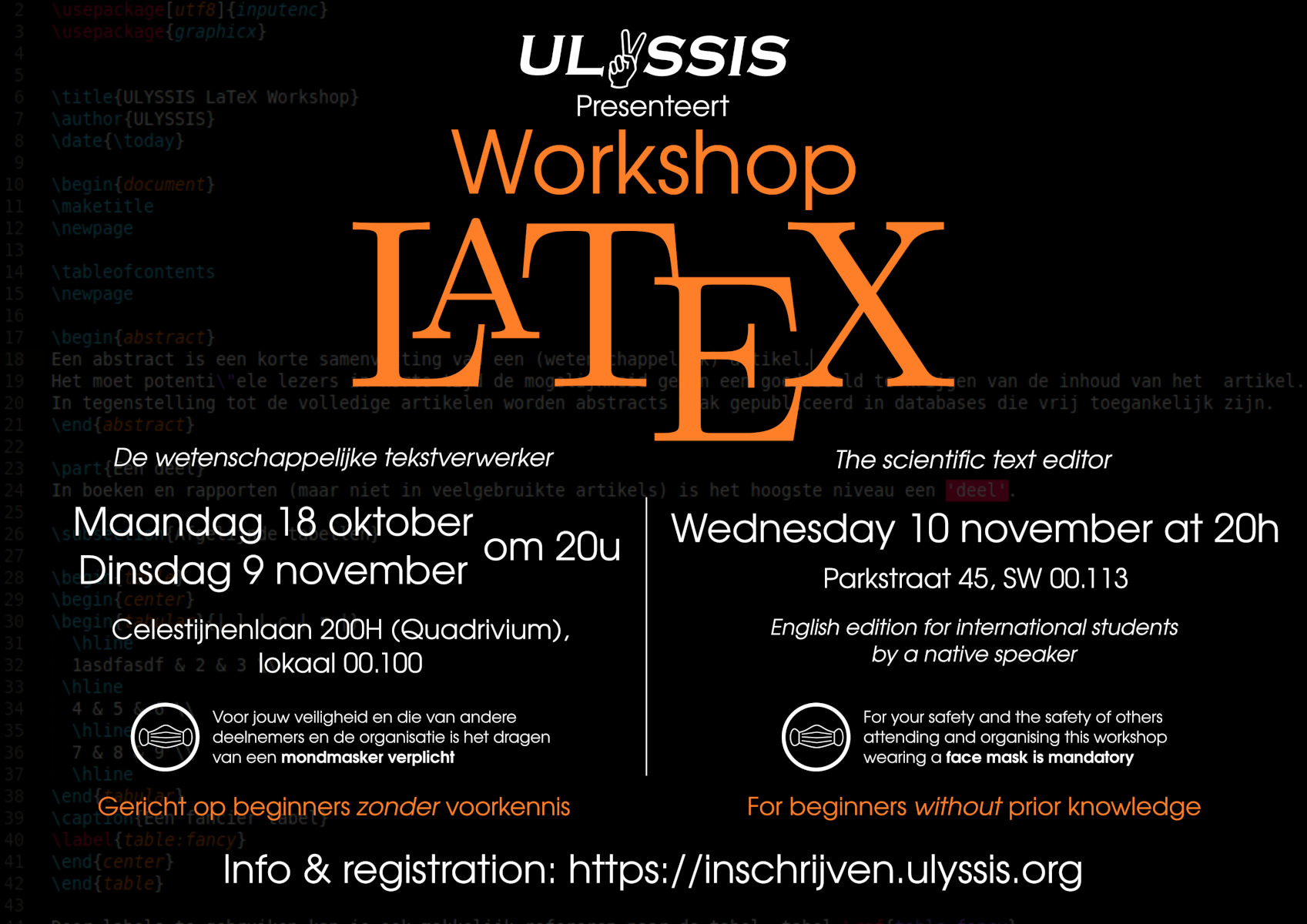 Altijd al mooie, gestructureerde papers willen schrijven zonder tijd te hoeven steken in je layout? Een extra vleugje professionaliteit nodig om aan je documenten toevoegen?
Leer dan in deze workshop hoe je met LaTeX gestructureerde en uniforme documenten maakt. Perfect voor je bachelorpaper of masterthesis.

Looking for the perfect way to make stylish and structured papers?
Come and learn how to use LaTeX during our workshop.
LaTeX is a document markup language that makes it easy to set up structured text with a uniform look. Perfect for uniform academic papers. During the workshop, we will focus on knowledge that can be useful in papers such as a bachelor's thesis or a master's thesis.
No prior knowledge is required.


Editions:
Tuesday 09 Nov 2021, 20:00

Celestijnenlaan 200H (Quadrivium), 00.100

Wednesday 10 Nov 2021, 20:00

ENGLISH EDITION: Parkstraat 45, SW 00.113